Do you know how to wear a big t-shirt with jeans pant?
Oversized t-shirts are the new trend that everyone is talking about. They are perfect for the summer because they are lightweight and airy. They can be dressed up or down, and they look great with jeans or leggings. This blog post will show you five stylish ways to wear a big t-shirt with jeans.
We will also notify some creative ideas for accessories. So you can completely transform your look. So get ready to roll with the oversized t-shirt trend this summer!
What Are Oversized T-Shirts?
Oversized T-shirts are those that are larger than the average shirt size. They're often made of heavier cotton material to provide more comfort and protection in cold weather conditions.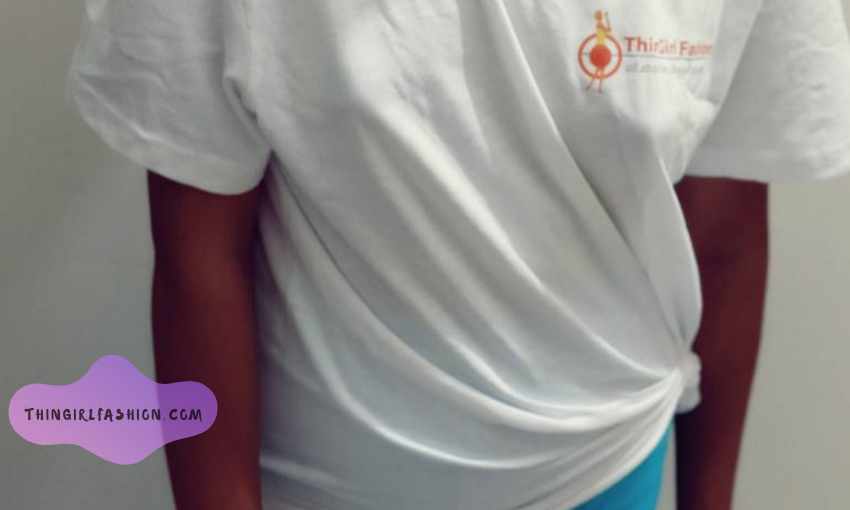 Additionally, they typically have wider shoulders and a longer torso to accommodate people who tend to be taller or broader in the shoulder area.
What Are The Benefits Of Wearing Oversized T-shirts?
Wearing oversized T-shirts can have a number of advantages. For starters, they are great for showing some skin without going too far. Besides,
Oversized T-shirts offer insulation from the sun.
They can protect you from the wind and rain.
Plus, they are perfect for days when the weather is cool and you don't want to wear a heavy jacket or sweater.
Baggy T-shirts can help you stay comfortable all day long.
They are also a great way to show your support for a certain team or athlete.
Top 5 Stylish Ways To Wear A Big T-shirt With Jeans
Oversized T-shirts are a trendy look that can be worn in various styles. They can be styled as a casual outfits for day-to-day use. Besides, they can also be a great way to add personality to your wardrobe and stand out from the crowd. Here are five stylish ways that you can wear an oversized t-shirt with jeans:
Wear a big t-shirt as a basic upper attire with jeans. This is one of the simplest ways to style an oversized t-shirt. Pair it with jeans or leggings for a comfortable, casual look. You can also choose footwear that goes well with this outfit – sneakers, sandals, dress shoes, etc.
You can pair oversized t-shirts with skinny jeans and sneakers for an urban look or go glamorous by pairing them with high heels and a blazer for an evening out on the town.
Oversized t-shirts make great layering pieces – add one over your shirt and tee before hitting the gym or going running errands, then take it off after getting home.
Try baggy T-shirts as part of your street style look by pairing them with ripped types of denim and vans sneakers or converse shoes for an urban vibe.
Wear a big t-shirt pulled up over your jeans for a more dressed-up look.
FAQs
Can I wear a denim jacket with a big T-shirt and jeans combo?
Yes, you can. Jeans are a great way to add texture and color to your outfit while still keeping it casual. Light denim or corduroy will work well in this scenario.
Can I wear an oversized tee with high-waisted trousers?
Yes, you can. Oversized tees are a great way to add some character and pizzazz to your outfit while still keeping it casual. Pair them with high-waisted trousers or skirts for a more flattering look.
How can I wear a baggy graphic tee with jeans to make the look glam?
You can wear a baggy graphic tee with ripped skinny jeans, high heels, or sneakers for an elevated look. This will give you more of a dressed-up vibe than simply wearing a big T-shirt and jeans.
Do girls wear an oversized graphic tee with denim shorts?
Yes, girls do wear oversized graphic tees with denim shorts. However, you may want to pair the oversized T-shirt with basic jeans to keep the look more casual.
What are some outfit ideas for thin girls to maintain fashion trends?
If you're a thin girl, it can be hard to find clothing that fits your style and maintains fashion trends. That's why we've put together some outfit ideas that are perfect for you!
First, pair skinny jeans or chinos with a tunic top or blouse for an elegant look. For warmer weather months, try skirts in breezy fabrics like cotton or linen. And when the temperatures start dropping again, shift to sweaters and cardigans instead of heavy coats.
Accessories can also help add volume and interest to your outfit without being too overwhelming. Try wedges or statement earrings to give your ensemble texture and dimensionality, as well as bracelets or necklaces if you want something more substantial than rings alone.
You don't have to settle for outfits that are either too tight-fitting OR baggy-looking – choose pieces that fit comfortably but still show off your figure beautifully! With a little bit of creativity and effort, wearing fashionable clothes on the thinner side is definitely doable!
Conclusion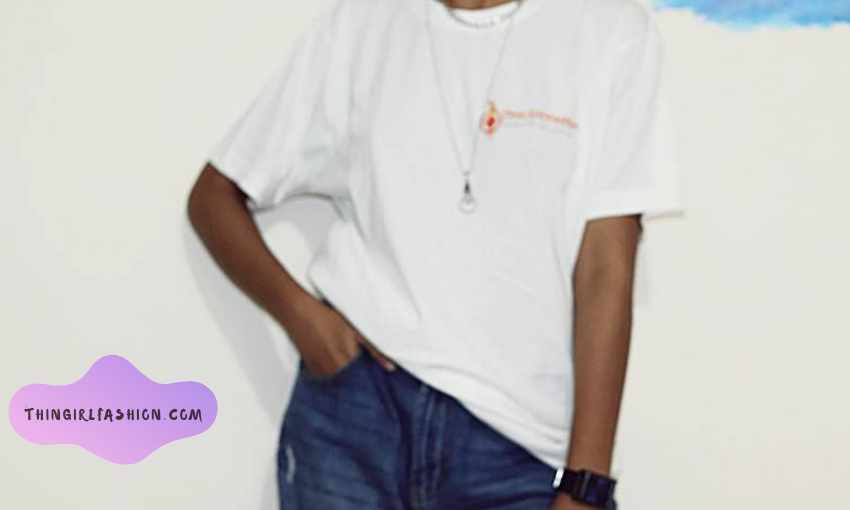 To sum up, oversized T-shirts with jeans are a great way to give your wardrobe an update. This combo is a new go-to shirt style and they're perfect for any outfit. Plus, baggy tees are the perfect way to add a bit of fun and style to your personality.
We hope, you enjoy reading that we've outlined this blog about the stylish ways to wear oversized T-Shirts with jeans. So, instead of going for the same old boring outfit, try something new and different with oversized T-shirts this weekend!