As I am a leggings lover, why I stopped wearing leggings suddenly? Do you know the answer? I am going to tell you the truth. But before that, here is a short intro.
Let's move forward to know more!
For years, leggings have been one of the staple pieces of clothing for women. But over the past few years, there's been a rise in people vocalizing their discontent with leggings. Some reasons are given for this include that they don't flatter all body types. They're considered uncomfortable and unhealthy, and a waste of time and money for some girls. For me too.
Well, let me explain why I stopped wearing leggings. And why are some women still wearing them, and what can you wear instead?
Read on to find out all of these answers.
Why Leggings Don't Flatter All Body Types?
Leggings are the latest fashion craze, but they don't flatter all body types. Leggings are designed for certain body types and will often look too tight on other body types.
In fact, they can actually make your hips and belly look bigger than it actually is. f you have a bigger waist and smaller hips, the leggings will not fit snugly on your body. Conversely, if you have smaller hips and a big waist, the leggings will be too tight on your hips.
Basically, legging helps create a flattering silhouette for curvier body types, as the waist and hips look bigger than the legs. So, if you have a more toned body, leggings won't give you the shape that you're looking for.
Moreover, leggings tend to hug your hips and thighs in an unflattering way, making them appear wider than they are. They also create a muffin top effect because of their high waistband placement and a short length.
And lastly, leggings often tend to create inflammation and other imperfections due to their stretchy materials like spandex.
Pros & Cons About Wearing Leggings
Though leggings are designed to be fitted and flattering on the body, not everyone will look good in them. So, when it comes to buying leggings, there are pros and cons to consider.
Pros
Leggings are comfortable and versatile pieces of clothing that can be worn for workouts or everyday activities.
They help you stay warm in cold weather, and they are perfect for boosting your confidence.
They are made from high-quality materials that are durable and wick moisture away from the skin.
Furthermore, leggings are an excellent way to tone your body and show off femininity.
Wearing leggings can give you a boost in your daily routine.
Cons
Leggings can be uncomfortable if you are not used to them.
They can also lead to skin irritation and rashes.
They can also cause cellulite if you are not careful about your diet and lifestyle.
Plus, leggings may also lead to cellulite because of their compression properties.
Because of the tightness, they don't allow your legs to breathe.
Top 6 Reasons For Not Wearing Leggings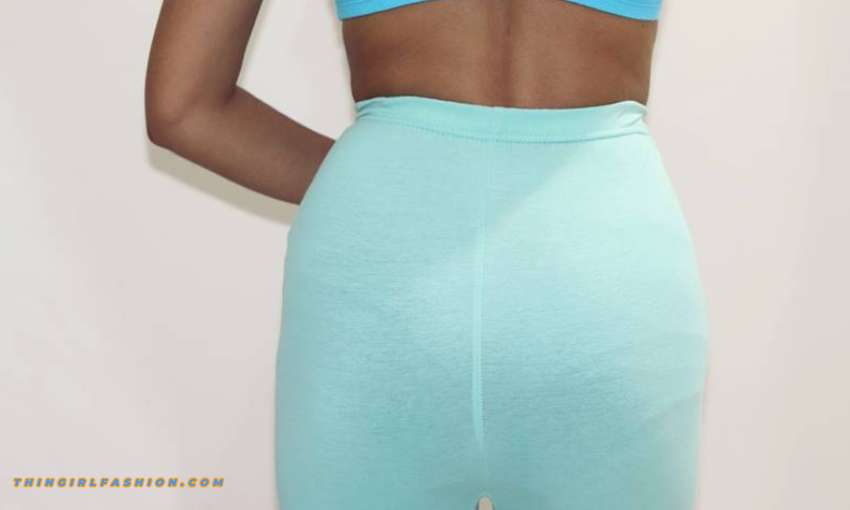 I started wearing leggings for comfort. But then I began to feel bad about myself from last week. Because my leggings were uncomfortable all day long. I got more cellulite on other parts of my body when I stopped wearing leggings. Here are the top six reasons for not wearing leggings.
Wearing leggings caused me to sabotage every other aspect of my healthy lifestyle.
Leggings became a sign of vanity. Instead of being comfortable and flattering, they were making me look too skinny and odd. Since they also shows camel toe and panty lines.
Wearing leggings made it difficult to work out in the morning. My legs would constantly be getting in the way of my workout.
Leggings made me more susceptible to colds and infections. In the winter, my legs would be cold all day long because they weren't protected by anything else other than a thin fabric.
Wearing leggings led to skin irritation and rashes on my thighs and buttock area.
Leggings make it hard to stay motivated during my physical exercise. I'd get sweaty and uncomfortable very quickly.
What Can You Wear Instead Of Leggings?
Leggings are a trend that seems to be here to stay, but why? It's not necessary to think like that all the time. Rather, wearing pants instead of leggings can help keep your legs warm and protected from the cold weather. Pantalones are a good choice for those who want to be stylish but stay warm at the same time.
Try wearing pants or jeans instead and you'll look and feel better in your skin. Plus, you'll be more comfortable all day long. Jeans are a great option because they're versatile. So, go for a pair of skinny jeans or flare jeans in place of your boring leggings.
Besides, instead of relying on leggings as your only wardrobe choice, consider investing in skirts or dresses that fit well throughout your whole figure instead of just emphasizing certain areas. This will give you overall shape and contour rather than revealing unsightly areas beneath garments that should stay hidden!
FAQs
Get more ideas on this topic from the following FAQs. Check out what people want to know frequently about legging wearing. Go through the quick answers.
Are leggings outdated?
No, leggings are not outdated. They can be very stylish and functional depending on the style you choose to wear them with. However, if you're looking for something simple and basic to wear during the colder months, pants or jeans might be a better option than leggings.
When should I stop wearing black leggings?
Black leggings are a great option for colder weather. But in the summertime, they're usually too uncomfortable and oppressive to wear. Consider switching to other colors that are more versatile during different times of the year.
Can I replace leggings with yoga pants?
No, you should not replace leggings with yoga pants. Yoga pants are usually much too tight at the waist and cut very low on the hips. They're not a good option for anyone who wants to feel comfortable and stylish at the same time.
Should I stop wearing workout leggings?
No, you should not stop wearing workout leggings. They can be a great way to stay comfortable and active during your workouts. However, you might want to switch to sweatpants instead for comfort reasons.
Can I wear trousers instead of leggings in the summertime?
Yes, you can wear trousers instead of leggings in the summertime. Trousers are more comfortable than leggings and they're usually cooler to wear. They also offer greater coverage up top, which is beneficial during hotter weather conditions.
Is it okay to wear leggings if I have a tight skirt or shorts to wear over them?
Yes, you can wear pair of leggings under a tight skirt or shorts if you want to. However, it's important to make sure that the leggings are fitted properly and not too loose or baggy.
Conclusion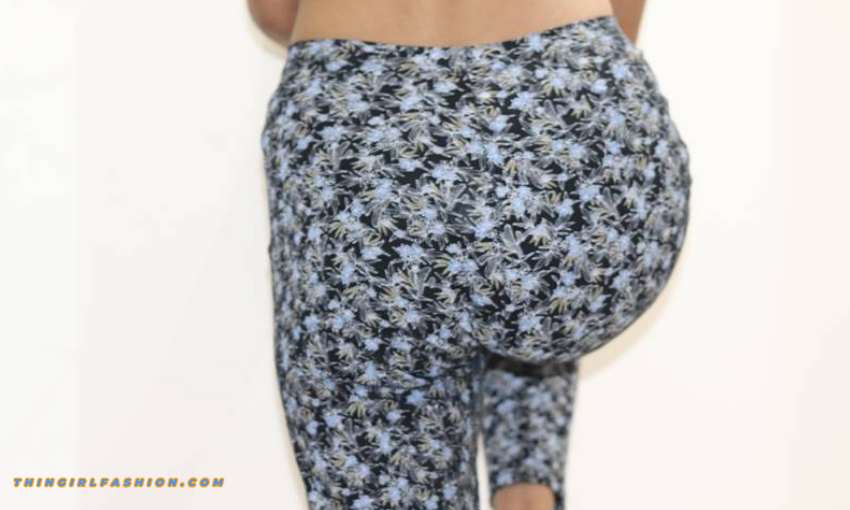 If you are looking for ways to dress up your casual look without compromising on comfort or fashion sense, consider buying something more like pajamas or jeans instead of leggings!
Despite this, why are young women still so obsessed with leggings? Well, maybe it's because they make us look skinny and attractive- but that doesn't work for a long time, is it? Let us know in the comment section below whether you are comfortable with leggings all time or not!