Do you often find yourself struggling to find the perfect outfit? Wearing leggings with a t-shirt can be tricky – they're not always the most fashionable of staples. But don't worry, we're here to help! In this blog post, we'll look at some of the most fashionable ways on how to wear a t-shirt with leggings. Keep tying the t-shirt around your waist, wear a long cardigan, go for a knot, or use stylish accessories. So whatever style you're going for, we'll have a suggestion for you!
Read on till the end.
Why Do Girls Like To Wear T-Shirts & Legging Combo?
When it comes to fashion, girls always have something up their sleeve. And when it comes to t-shirt & legging combos, there's no stopping them!
Girls often pair a t-shirt with sneakers, flats, loafers, or boots to complete their outfit look. A t-shirt worn with leggings offers more coverage, making it stylish and safe to wear around the house or during activities like running or skating. You can choose from many different styles of t-shirt and legging combos that will flatter and tunic your figure and personality!
The pair of leggings have become a popular fashion item for women because they're comfortable and form-fitting. So, whether you're looking to add an edge to your outfit or stay cozy all winter long, t-shirt & legging combos are the way to go!
What Type Of Tees Look Good With Leggings?
A great option if you're looking for tees that look good with leggings is crew neck T-shirts. They are versatile and can be dressed up or down, making them a perfect choice for any occasion.
Graphic tees are a great addition to your wardrobe. Because they can be worn with skirts, dresses, or your favorite classic black leggings. They're also a good choice if you want to add some extra personality to your look.
Additionally, If you're more of a minimalistic type of person and like wearing simple tees that are easy to mix and match with any outfit, then tanks are an excellent option. They can be dressed up or down and go well with almost anything!
While choosing tees to wear with leggings, be sure to go for ones that have a flattering fit. It's also important to choose solid colors that coordinate well together as muted tones tend not to show off stains or wrinkles as much as brighter colors do.
When it comes to the type of fabric that should be used in tees and leggings combinations, moisture-wicking materials are ideal because they absorb sweat and keep you dry throughout the day. Choose cotton over synthetic fabrics because they tend to hold onto body heat better on cool days or when running errands in warm weather climates.
How To Make T-Shirts Look Vogue With Leggings?
T-Shirts are a go-to outfit for any season, but they can be particularly versatile when paired with leggings. Here are the seven most stylish ways to wear a T-shirt with leggings. Each of these will give you a different look. So whether you're looking for something comfortable and casual, or something more formal and special, check out these seven styles!
1. Tie The Tees Around Waist & Give A Knot
Tie the t-shirt around your waist and make a knot. Then, pull it down over your leggings like you would do if you were wearing jeans. This gives the shirt more of a casual feel and allows you to show off some serious leg muscles!
In addition, this style is perfect for days when you want to make a bold statement with your outfit. Just be sure that the t-shirt is comfortable and flowy enough not to binding or constrict your movement.
2. Wear Tees With Leggings As Tops
Wear tees with leggings as tops by pulling the shirt over your head and then shaking it out. This gives you more control over how tight or lose the fit is, and you can also choose to wear a belt for added visual impact.
Additionally, this style is perfect for days when you want to be extra comfortable. Leggings can often be quite restrictive in the waist area. So, wearing a shirt as a top gives you more freedom of movement.
3. Wear It As A Blouse
You can wear tees with your favorite leggings as a blouse for an elevated look. Simply tuck the shirt into your leggings and you're good to go! This style is perfect for days when you want to look polished but also comfortable.
Knots or ties can be added for an extra touch of sophistication. Plus, this style is versatile enough to be worn with different outfits. Hence, whether you're dressing up for a special occasion or just wanting an easy and comfortable day out, this style is perfect!
4. Roll The Sleeves Of The T-Shirt
Roll up the sleeves of the t-shirt and tie them at your wrist for an on-trend fashion twist that's perfect when temps start heating up. Throw on some moccasins or cowboy boots to top things off!
Moreover, rolling the sleeves gives your arms some added coverage, which can be helpful in protecting you from the sun or wind. This style is perfect for days when you want to stay cool and comfortable all day long.
5. Turn The Tees Into Crop Top
Turn your boring t-shirt into a cropped fit tank by unzipping one side about two feet (60 cm) down. So that only half of the T-shirt hangs below. Next, fold over this section before zipping back up again. Afterward, repeat on the opposite side to create a desired lengthwise silhouette.
Furthermore, to add a pop of color, team your cropped top with bright colors statement earrings. Alternatively, going for more neutrals can also look great!
6. Add A Long Blazer With Tee & Legging Combo
If you're feeling a little more dressed up, why not wear your favorite tee with a long blazer? Start by pairing the tee with skinny leggings and ankle boots. Afterward, To create a towering effect, pull on the blazer. What's more, you can add an edge to your look by styling this look with a statement necklace.
7. Put A Tank Over The Tees
If you're looking for something more casual, try putting a tank over the tees. This gives the look of wearing just one layer instead of two. Which can make your body look slimmed down and toned. It's also easier to mix and match tanks with different styles of leggings. As a result, you can get a lot of different looks with just one outfit.
6 Style Tips For Who Want To Look Good In T-Shirt & Leggings
Looking good in T-Shirts and leggings doesn't have to be difficult. In fact, with a few simple tips, you can look great in any outfit! So whether you're looking to dress up for a night out or just want to wear something comfortable and stylish, try to maintain these six handy tips.
Always choose fitted tees and leggings that hug your curves in the right places.
Wear a belt to elongate your waist and accentuate your curves.
Choose a T-shirt that has a flattering neckline.
Make sure the T-shirt is of good quality and will last long.
Match the color of the shirt and leggings.
Choose graphic tees that are versatile and can be dressed up or down.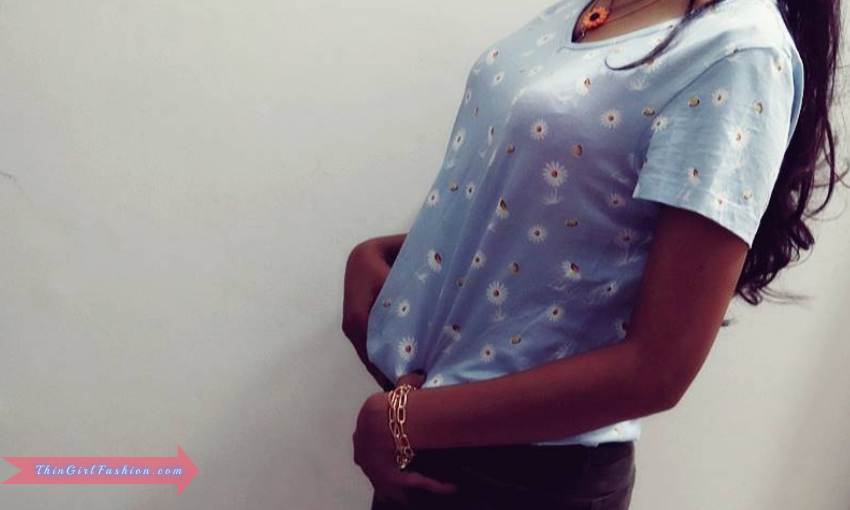 FAQs
People frequently ask the following queries. Take a look at the responses for more information on the subject.
Can I wear a long shirt instead of a t-shirt with leggings?
Yes, you can wear a long shirt with leggings if you want to dress up for a night out or if you're feeling more conservative. Make sure that the shirt is loose-fitting so that it doesn't restrict your movement, and choose pants of the same color as your shirt to tie everything together.
Should I wear tank tops with plain black leggings?
Wearing tank tops with plain black leggings may not be the best look for you if you're looking to project a professional and polished image. Wearing something more formal or stylish will likely make you appear more confident and put your best foot forward when meeting new clients or potential employers.
When selecting clothes, it is important to think about how they will specifically suit your purpose or task. For example, if you are going to an interview, it might be wiser to wear business attire instead of something more casual like jeans and a T-shirt.
Instead, try neutrals (such as white) that can go with just about anything – even a dark outfit paired with bright footwear. And lastly, always dress for the weather – Tanks in 60-degree weather don't look good in any way shape, or form!
Is it okay to wear a denim jacket with leggings?
When it comes to fashion, there is never a wrong time or place for a denim jacket. In fact, depending on the weather conditions, jeans may actually be better suited.
So, long as you're following some simple guidelines such as avoiding bright colors and patterns that will show up unflatteringly in photographs or during video shoots, you should feel free to rock your favorite pair of leggings with a denim jacket on any occasion!
Remember to keep things sensible by choosing clothes that fit well and flaunt your curves rather than hiding them beneath layers of fabric. And always remember to wear sunscreen when outside in sunny climates!
Can I go out in public wearing biker shorts over leggings?
There is no definitive answer to this question, as it depends on the individual's weight and dress style. However, generally speaking, you should avoid going out in public wearing clothing that may be too revealing or inappropriate.
This includes clothes that are too tight or too baggy and clothing that displays your body in an unflattering way. Instead, opt for comfortable clothes that will cover up any areas that might not be appropriate for public view.
How can I make sure that my clothing looks good when paired together?
When it comes to looks, nothing is more important than a good pair of matching clothing. The problem is that many people struggle with making their clothes look good together. This can be due to different styles, fabrics, or colors.
However, the best way to ensure that your clothes look good together is by following a color scheme. This will help you avoid clashes and give your outfit a cohesive look. You can also use complementary colors in different parts of the ensemble to add interest. When pairing separates, always think about how they will be worn together, and choose pieces that complement each other perfectly.
And lastly, make sure not to overload your wardrobe with too many similar items – this will only create visual clutter instead of cohesion. By using these simple tips, you'll be able to fashion stylish outfits that complement each other effortlessly!
What are some of the most popular ways to wear an oversized t-shirt with leggings?
There are a few popular ways to wear oversized t-shirts with leggings when it comes to this. One way is to simply layer the t-shirt over your regular clothing and go about your day as usual.
Another option is to wear the oversized t-shirt as a top. This will give you the opportunity to show off your curves and achieve a more flattering look.
And lastly, you can choose to wear leggings with an oversized t-shirt in a way that makes them the focus of the outfit. By doing this, you'll create a cozy and stylish look that is perfect for colder days or nights out on the town.
Whichever route you choose, just be sure to keep things comfortable and stylish!
What are some tips for wearing an oversized shirt with white leggings?
When choosing a shirt to wear with white leggings, remember that you want something oversized and comfortable. Oversized t-shirts are often modeled after traditional Indian tunics or flowing peasant dresses and tend to be more forgiving when it comes to fitting flaws such as too much weight around the belly or hips.
Additionally, make sure the shirt is cool and breathable so that you don't get overheated during the summer months. While shopping for an oversized shirt, keep in mind the following tips:
Pay attention to the fit. Try on different sizes until you find one that fits well.
Look for a fabric with good ventilation.
Avoid patterns or designs that might create distractions.
Choose light colors so they won't clash with your leggings but dark enough so they'll not be see-through when wearing them outside of the home.
Finally, always pair your oversized clothing items with appropriate shoes to complete the look.
What is the right way to wear a jersey with leggings?
Wearing a jersey with leggings can be tricky, but there are a few things that you need to keep in mind. Firstly, make sure the jersey is comfortable and fits well. Wearing it baggy will only make you look bulky and uncomfortable.
Secondly, avoid printing your logo or any other text on the front of the jersey. This might cause irritation if it's windy outside or if sweat gets trapped under the fabric. Finally, try not to wear flashy designs or bright colors so as not to clash with your outfit.
Can I wear plaid shirts with workout leggings?
The answer varies depending on the person. Some people believe that you can wear plaid shirts with workout leggings because they will keep you comfortable during your workouts.
Others believe that you should avoid wearing certain types of clothing while working out due to the fact that they may get wet and create unnecessary irritation.
Ultimately, it's up to you whether or not you choose to wear plaid shirts with workout leggings. Whatever you choose just make sure that it is comfortable, breathable, and will not create too much distraction during your workouts.
Can I make a good look or a cute look by wearing denim shorts with leggings outfits?
While there is no one-size-fits-all answer to this question, wearing denim shorts with leggings outfits can help you to make a good look or a cute look. This combination is often seen as casual and comfortable, which makes it perfect for weekend outings or lazy days at home.
First, take into account the color of your jeans. Wearing dark colors with lighter shades will create an appearance of depth and sophistication. On the other hand, light colors work well when matched with darker leggings as they will appear more youthful and stylish overall.
Next, select your footwear wisely. Shoes that are both high heels and sandals tend to be too dressy for denim shorts teamed up with leggings; instead, choose boots or sneakers that are versatile enough to be worn during different occasions without feeling out of place.
Conclusion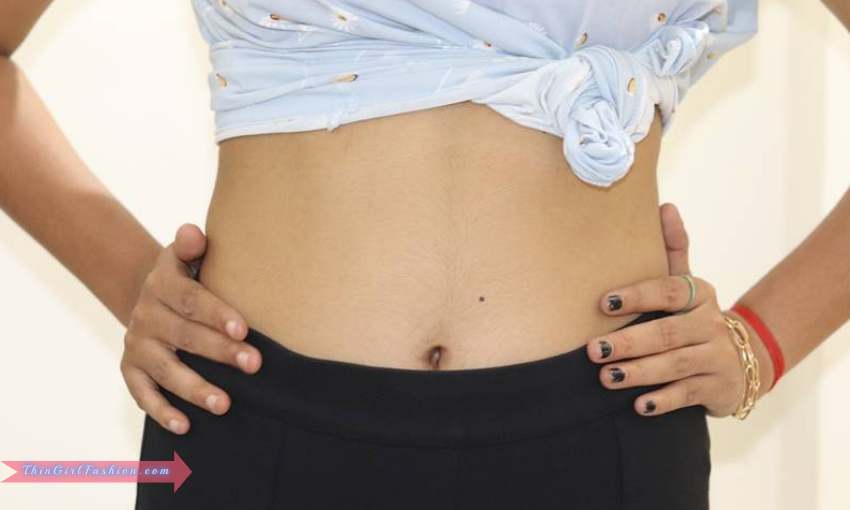 There's no denying that leggings and T-shirts are one of the hottest fashion trends right now. And whether you're a fashionista who loves to experiment with different outfit combinations, or you just want to look stylish and comfortable, wear a T-shirt and leggings combo in various chic styles.
So, don't wait any longer and start experimenting with these trendy outfits today! Find out which style suits you most and start embracing your inner fashionista!
In conclusion, if you enjoy reading this write-up, consider sharing it with your friends on social media to help get the word out! Thank you for reading!